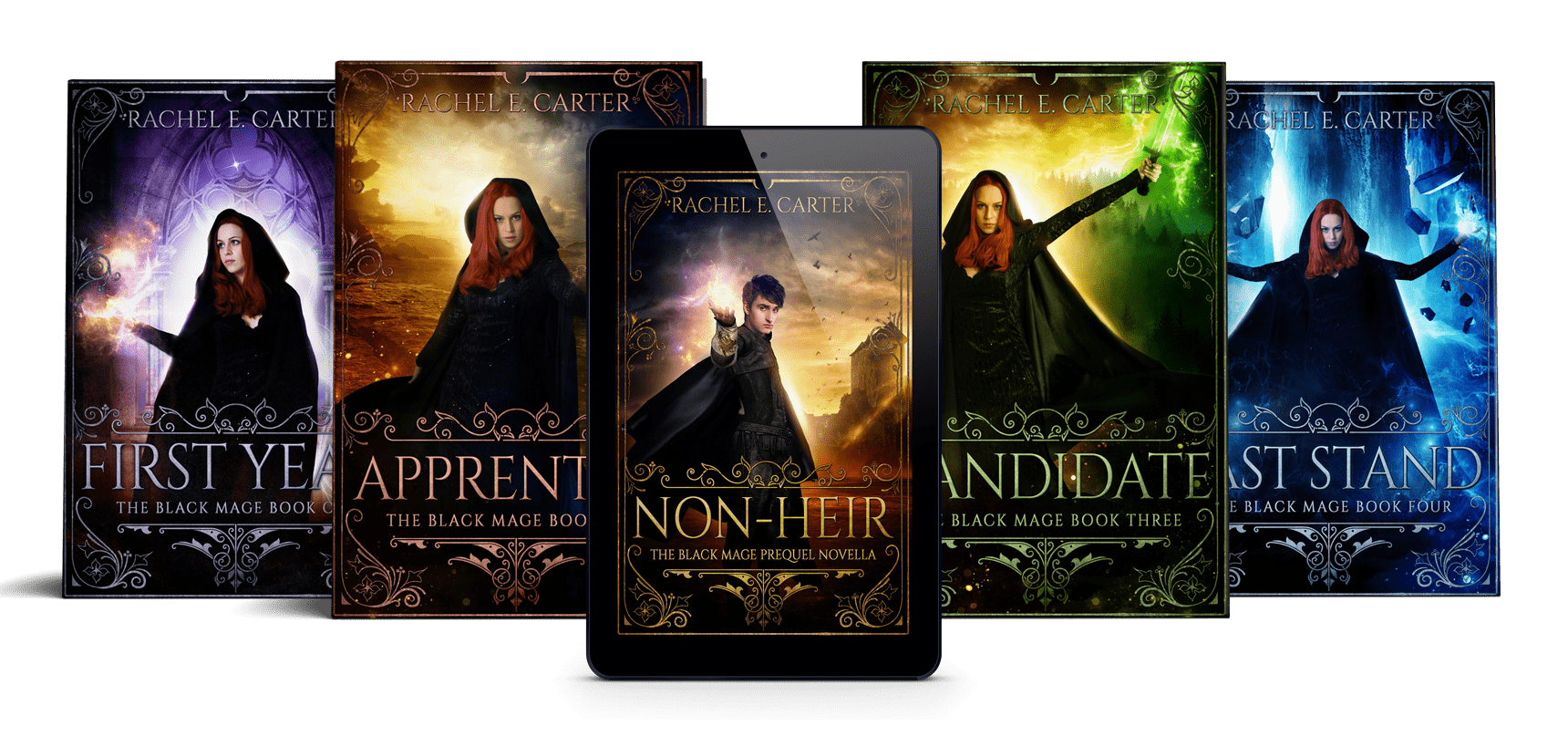 So in June I am wanting to start this new feature with a monthly binge worthy book series that is complete. So decided to start this feature of Rachel E Carter's Black Mage Series.
This book takes you on a story of a young girl from 15 to adult hood fighting to become The Black Mage the strongest of mages.
At 15 Ryiah and her twin Alex embark on the journey to become a mage where only 6 candidates are chosen each year even though there are many that try. They are harassed and pushed to their limits to try to succeed and even that might not be good enough. This year though not only do they have the normal prejudice also in their group includes the Non-Heir Prince a complete prodigy.
This story is amazing the best part of it I feel the characters are real (even though they can do magic) They make mistakes they are not always the best and they lose. No one is perfect and I love it. Even one of my most disliked characters becomes likeable (trying not to say who). Not many authors make their characters human and Rachel E Carter has done a fabulous job. I seriously binged this series in a week it was so good. Sure you have the romance but it there but also so much more. I loved the plot points and the ending was so hard to finish (not because it is bad but because it was so bittersweet and amazing). I feel this story is complete. I honestly cannot wait to meet Rachel E Carter at Penned Con in a few months.
I loved the narrators for the audiobooks as well. 5 star series on both Book and Audio
Thank you Rachel E Carter for sending me the audiobooks to provide an unbiased review.